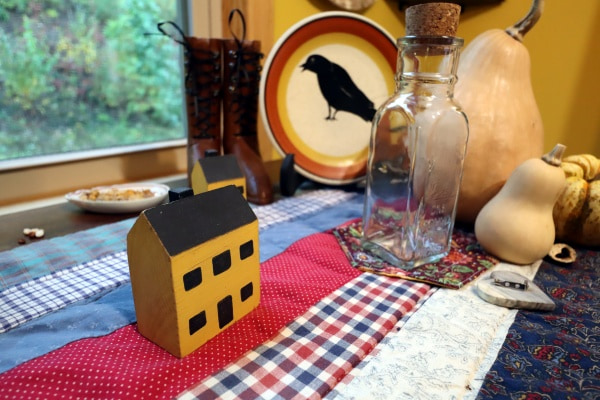 It's time for this month's Appalachian Vocabulary Test.
I'm sharing a few videos to let you hear the words and phrases. To start the videos click on them.
1. Look: to examine food for dirt or other items. "If you'll look the beans I'll get us a big bowl to soak them in."
2. Loafer's glory: a community meeting place where idle talk is exchanged. "Pap used to go down to the local loafer's glory at Clay's Corner and talk with the other men gathered around."
3. Little old: an adjective phrase describing slight affection, familiarity or disparagement. "She had this little old shack in the back of her house. That's where she did all her quilting."
4. Listen at: to listen. "Listen at that wind a howling. I'll be surprised if the power don't go off by morning."
5. Liquor up: intoxicated with liquor. "I reckon he got all liquored up and went down there and caused a big fuss. They said he tore up the whole place before they got enough people to stop him."
Hope you'll leave me a comment and tell me how you did on the test. All of this month's words/phrases are beyond common in my area.
Tipper
Subscribe for FREE and get a daily dose of Appalachia in your inbox