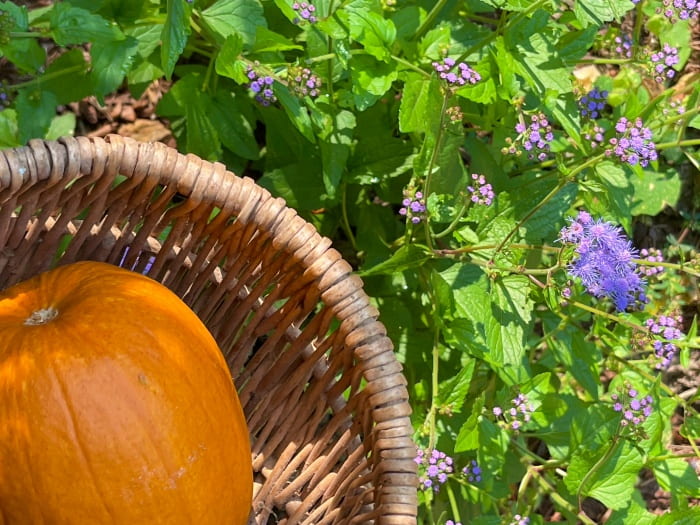 There's a feeling of fall afoot in the mountains of southern Appalachia. We've had a few mornings in the low 50s with pumpkins laying orange in the garden.
If I listen closely I can hear a whisper of things to come: falling leaves rustling around my feet as I walk to Granny's, the clang of the woodstove door as someone chunks the fire, the faint fog on the kitchen windows as I cook supper, crisp blue skies, the prettiest red maple leaves that carpet Granny's yard, sweaters, boots, and the sparkle of frost down through the holler.
Summer's high temperatures aren't gone for good, there'll still be hot days ahead between now and fall of the year, but there are certainly signs that change is happening. I believe we each have a gage that tells us about nature and its changes if we will but listen. It seems the more you listen the more you hear, so it's never too late to start the practice of noticing the earth around us.
Bees and bugs hear the change clearly. They are scurrying around in a mad dash trying to do all they can before cold weather arrives.
---
Last night's video: Putting up Cushaw Squash in Appalachia
---
Tipper
Subscribe for FREE and get a daily dose of Appalachia in your inbox