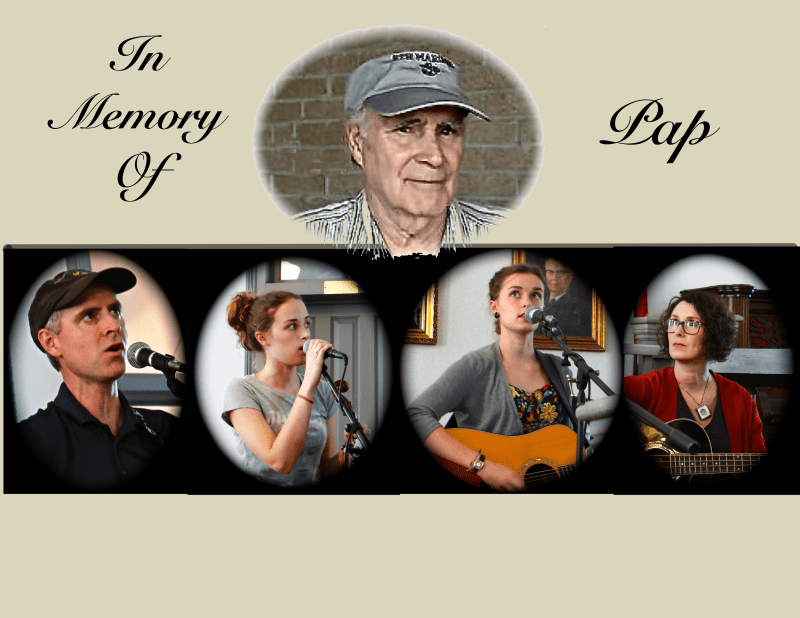 Photos and graphics by Ron Priest
I've had Pap strong on my mind ever since Uncle Henry had his stroke. I guess we all have. Granny told me "If your Daddy was still here I know where we'd be going today. We'd be going right down there to see Henry." The girls have went on and on about how Henry looks like Pap, how he has his hands, his eyes, and some of his mannerisms.
One of Pap's cousins called Granny this week to tell her she was sorry she didn't know he'd passed away. In one of those its a small world moments, someone from this area was visiting her church in Gastonia NC and told her Pap had died in the Spring of the year.
After Granny told me about her calling I said "I remember Pap telling me she had been having a hard time and was helping out family." Granny said "Yes your Daddy called her a good while back, it might have even been before Christmas and talked for hours with her. You know when he was growing up he went out there and lived with her family and worked and he always liked her. She told me when your Daddy called her that day she somehow knew he had called to tell her goodbye and in his encouraging way to tell her everything would be alright one way or another."
Pap continues to speak to us through our memories and through his songs. I listen to all the songs he wrote with a new ear, a new perspective. It's been many years since he wrote Angels of Mercy but as I listen to the song now, the change of words between the two choruses shouts out to me.
Angels of Mercy written by Jerry Wilson
Lazarus was hungry, suffering, waiting alone
Outside a gate of plenty, a beggar with no earthly home.
The crumbs were all he asked for, oh such a small thing indeed.
The dogs his only comfort for no man came to his need.
Angels of comfort came from his Father in love.
Angels of Mercy carried Lazarus above.
Sometimes life is a burden.
The body grows weak and tired.
Afflictions weary the traveler, his pathway uncertain and hard.
But as it was with Lazarus, oh so let it be with my soul.
Let Angels of comfort carry me into God's fold.
Angels of comfort come from my Father in Love.
Angels of Mercy carried me above.
I hope you enjoyed the video, the song is one of the tracks on Pap and Paul's recent cd Shepherd of My Soul. The cd is now available on CD Baby. You can download the entire cd or pick and choose-only purchasing the track(s) you prefer. Go here if you're interested. You can also find the cd on Itunes and you can listen to it on Spotify. The cd can also be purchased directly from me-go here for those details.
Tipper