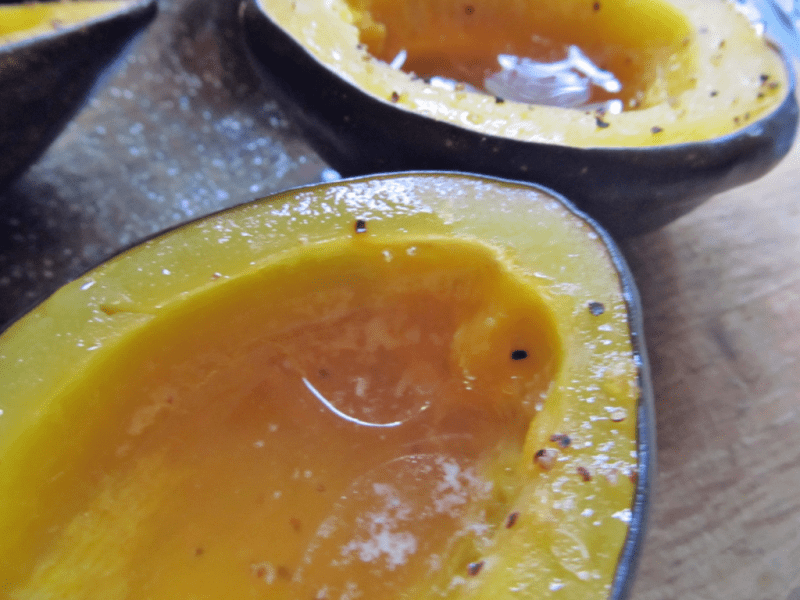 The Winter Squash Table Queen Blush Acorn seeds we planted from Sow True Seed produced great for us this summer. My favorite way to cook acorn squash is tasty and super easy.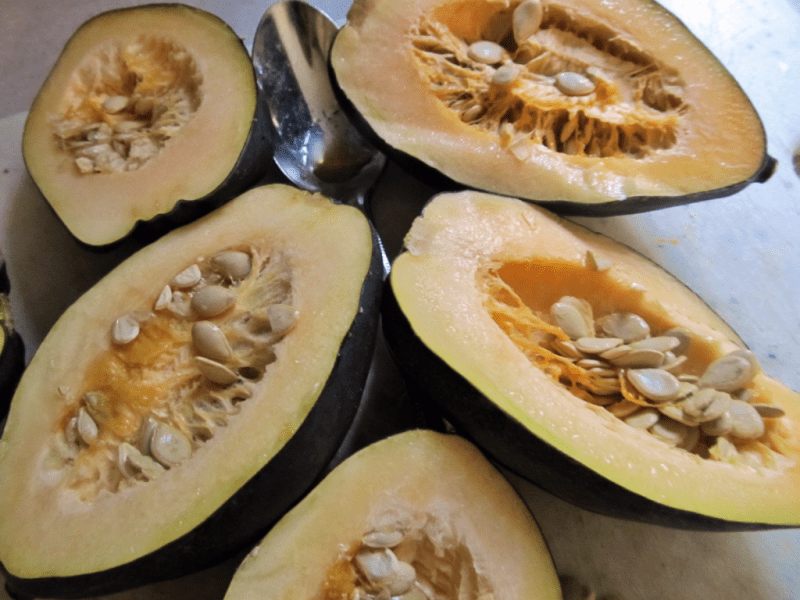 To prepare acorn squash for cooking-slice clean acorn squash in half and remove seeds. Using a spoon to scoop or scrape out the seeds and membrane surrounding them works best.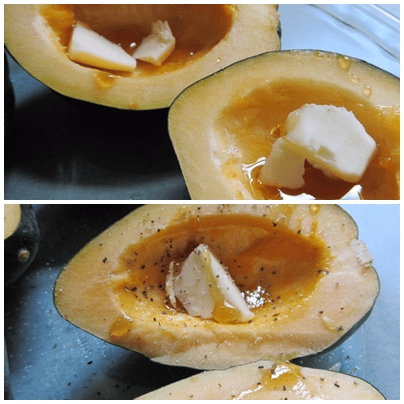 Heat oven to 450 degrees. Place acorn squash in a casserole or baking dish. Put a teaspoon or so of butter in each acorn squash half and then drizzle with sorghum. Season to your liking-I used a little salt and black pepper.
Cover the dish with foil and bake until done-depending on the size of your acorn squash. It took about 30-45 minutes for mine to cook.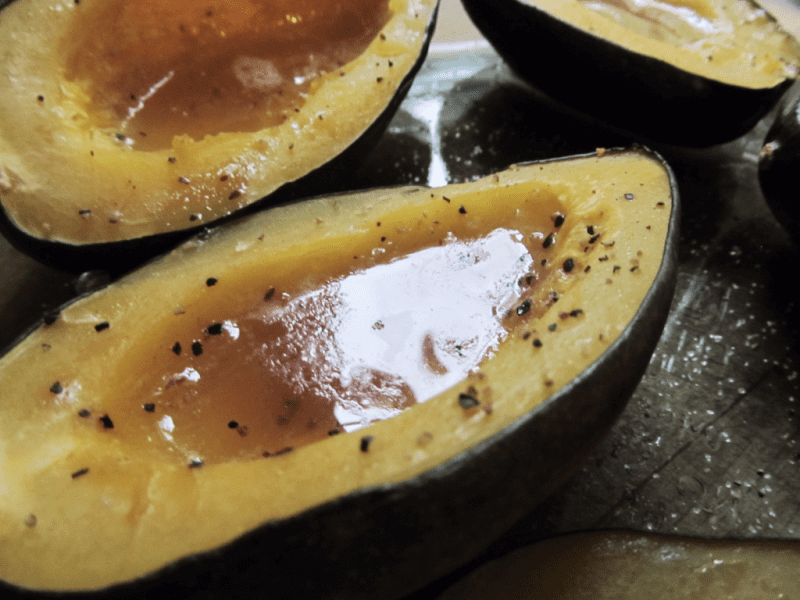 Serve the acorn squash-straight from the oven-as they are better when they're first cooked.
Do you have a favorite way to cook acorn squash?
Tipper