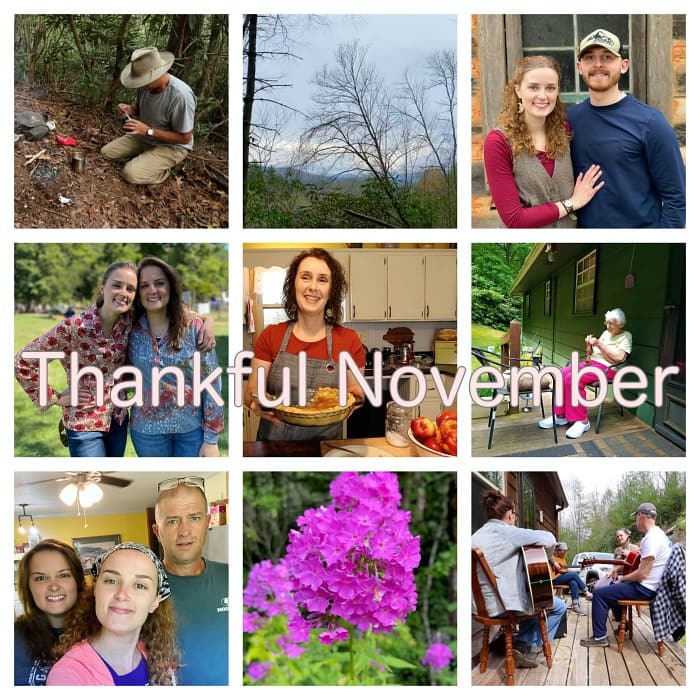 "To me, November always evokes pleasant thoughts—they include fond memories of boyhood rabbit hunts with a bevy of human and canine companions, the culinary joys associated with Thanksgiving, the wonderful weather the Smokies so often provide in this month, spawning speckled trout on the move, and the sort of crispness in the air at daylight that fills youngsters with juice and puts a bit of added spring in an old man's step. But it's also a time, as Scottish poet Robert Burns reminds us, "When chill November's surly blast, Made fields and forests bare."
—Jim Casada – "A Smoky Mountain Boyhood Memories, Musings, and More"
---
Today's Thankful November Giveaway is a copy of Jim Casada's wonderful book "A Smoky Mountain Boyhood Memories, Musings, and More." To be entered in the giveaway leave a comment on this post. *Giveaway ends November 30, 2021.
To pick up your own copy of Jim's book, visit his website here.
---
Last night's video: Thankful in Appalachia.
Tipper
Subscribe for FREE and get a daily dose of Appalachia in your inbox