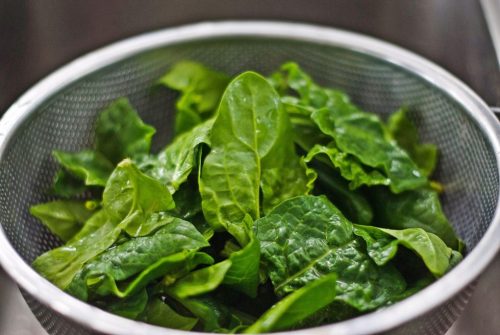 Do you like spinach? I was too picky to even try it when I was a kid, but once I was an adult I realized I really liked it.
This summer I've pretty much been addicted to spinach.
We planted some in the garden as we usually do, only it never come up. Well I guess I should say it never come up if I really planted it 🙂 I'm pretty sure I did, but then again maybe I didn't.
Lucky for me Miss Cindy has kept me in spinach. She buys it at the tailgate market in Murphy.
Typically I steam spinach or make creamed spinach. This year I've just been gobbling it down raw. Sometimes I put a handful of leaves under my soup and let the hot soup sort of wilt it other times I sprinkle it with salt and eat the leaves one at a time.
Maybe I'm deficient in something spinach contains because I sure enough have been craving it every day. Who knows by the end of summer maybe I'll be as strong as Popeye 🙂
What's your favorite way to eat spinach-if you eat it?
Tipper
p.s. When I told the girls I was going to become Popeye they had no clue what I was talking about!