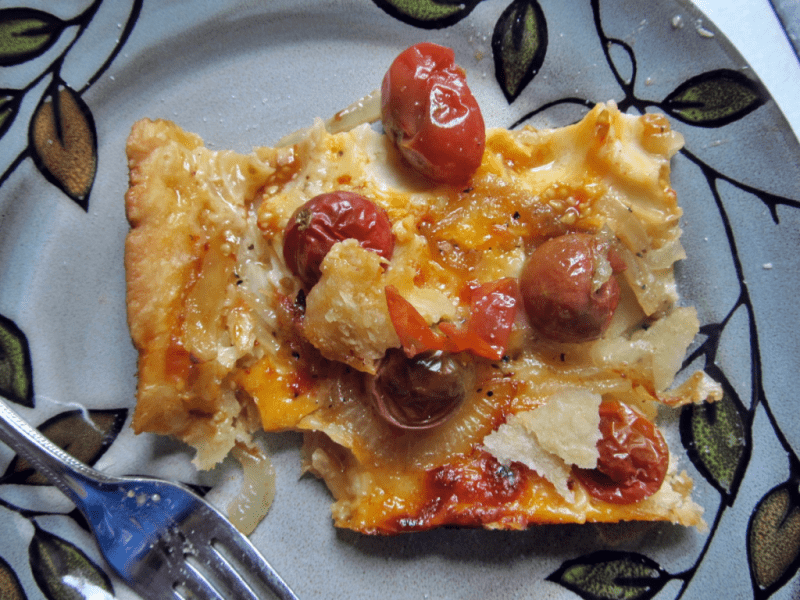 Having an abundance of Sow True Seed Black Cherry tomatoes I went looking for a good recipe to use up some of my bounty. I found this Tomato Tart recipe and decided to give it a try-I'm glad I did!
You need:
2 onions sliced thin
4 tablespoons butter
2 store bought pie crust-the kind that come rolled up in a box (or make your own!)
1 1/2 cup of your favorite cheese (I used sharp cheddar)
1/4 cup Parmesan cheese
1/4 Swiss cheese
3 cups of tommy toe size tomatoes
fresh basil leaves (I didn't have any-and the recipe was fine so I guess they're optional)
salt and pepper to taste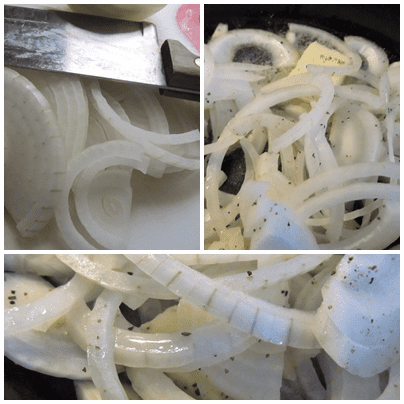 Cook onion (salt and pepper) in butter over medium low heat for about 20 minutes until onions are soft and deep golden brown. Set aside.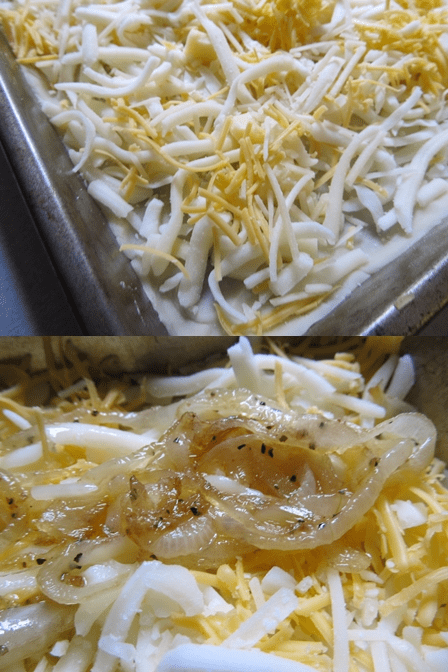 Take both pie crusts and combine them into one lump of dough. Roll the dough out to fit a quarter size sheet pan or 2 pie pans. Place dough in pan. Sprinkle on the cheeses and then spoon the onions over the cheese.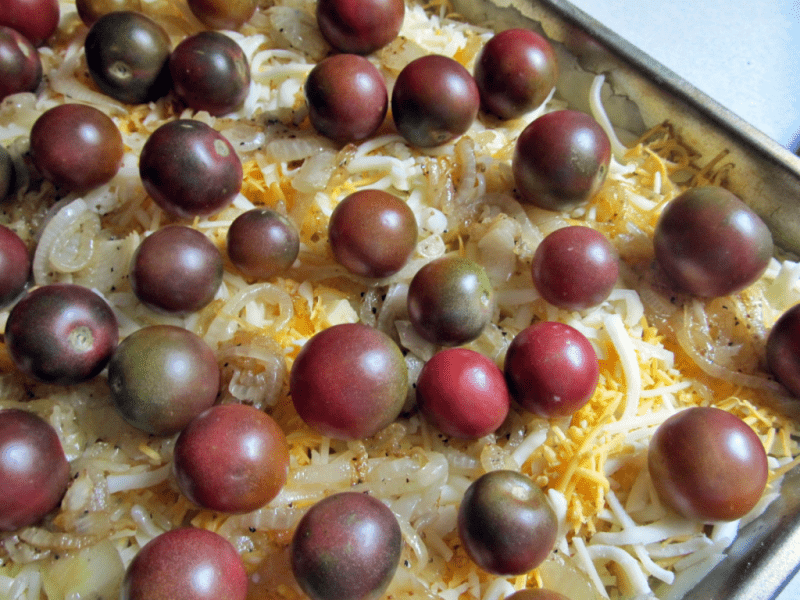 Throw tomatoes on top-don't even worry about slicing them. If you have a lot of crust showing around the edges you can mix up an egg with a little milk and brush it on the crust. I didn't have much showing so I left that step out.
Cook tart at 450 degrees for 15 to 18 minutes watching closely to make sure the crust doesn't burn. The tomatoes will burst and sink down into the cheesy goodness.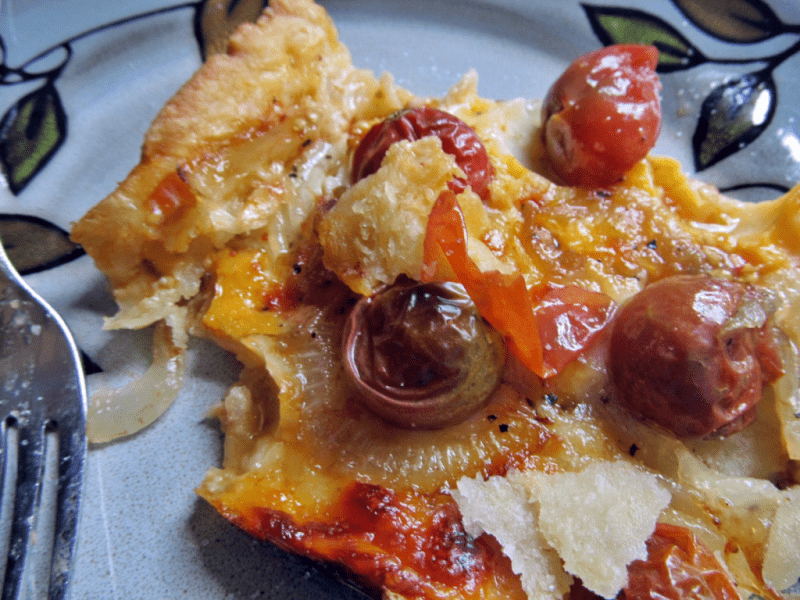 Once the tart is finished cooking, sprinkle basil leaves on top if you decide to use them. Let the tart sit a couple of minutes before cutting.
Then cut and enjoy!
Tipper