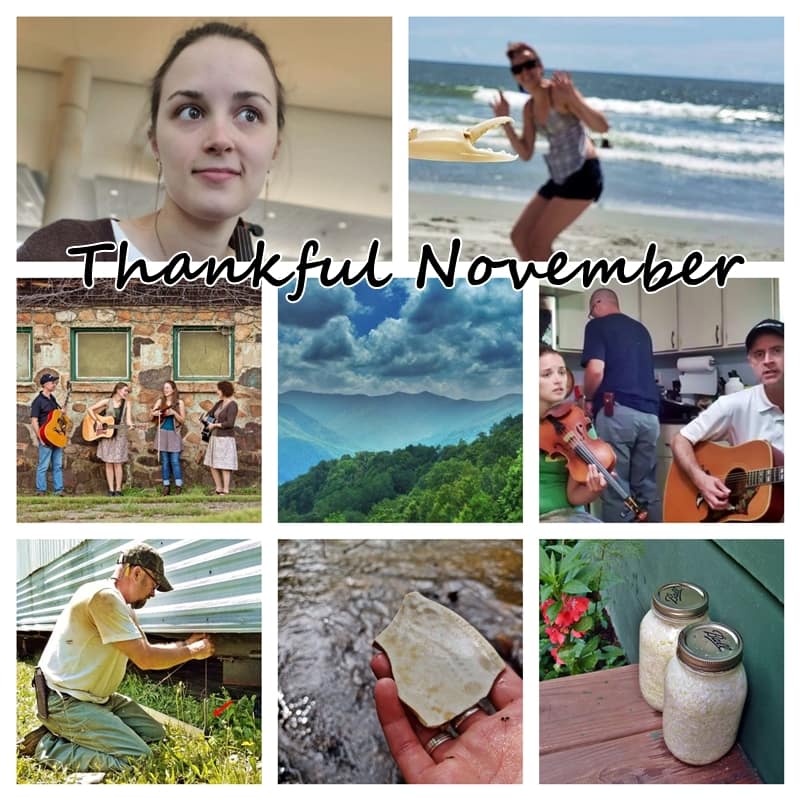 Marinda Brown: I always got th'biggest thrill out a'that—just th'children and me. Just th'very smallest children would get in and shuck corn and always look for th'red ears. Ever'body that found a red ear had t'be kissed. I didn't like that too much, though! They'd come all day and just spend th'day, y'know, and go up into th'night. And then they'd have a dance. We'd have our lanterns and lights around, y'know, and we'd shuck up into th'night and have a big feast with tables loaded with all sorts of good foods.
—Foxfire 2
—-
I've never been to a corn shucking. Pap shared some of his memories of corn shuckings with me. He said he looked forward to it every year because there was lots of people to talk and laugh with along with lots of good food to eat.
Today's Thankful November giveaway is a used copy of "Foxefire 2." To be entered in the giveaway leave a comment on this post. *Giveaway ends on Tuesday November 19, 2019.
Tipper
Subscribe for FREE and get a daily dose of Appalachia in your inbox