View this post on Instagram
I recently had to go to a weekend conference for the Folk School. Since I was going to be working on the weekend I got to take a day off during the week.
Of course I had a blue million things I needed to do.
After taking Granny to a doctor's appointment I sat down at my computer to get some things done.
Chitter came in and said "You know what? It's a really pretty day we should go up the creek." I said "Well I'd really like to but I've got so much to do."
A little while later Chitter came back saying "You know if we set a time limit for ourselves then we'll only be gone a small amount of time."
Even though I knew I should stay home and work I said okay and we headed up the creek.
It was a glorious day! As you can see from the video at the top of this page Stamey Creek was rolling! All the rain we've had has increased the speed and size of the creek. You can really hearing it roaring through the holler.
Chitter had a specific place in mind that she wanted to search for rocks. When we got there she got right in the creek and started looking.
I realized we were close to Pap's Grandpa Wilson's old homeplace and knew I had to go check on the daffodils.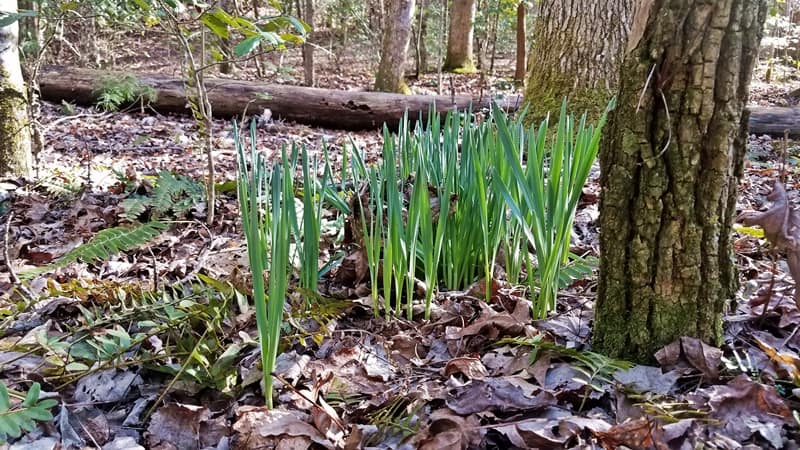 The house they lived in burnt down either just before Pap was born or shortly after. They moved closer down to where we live after the fire.
If you poke around you can see remnants of old detritus from the house. We've also found old jars and bottles near the area. But its always the daffodils that speak to me.
They make me think of my Great Aunt Mary Jo and Aunt Francis and their brothers Frank and Wayne. There were others in their family, but those are the ones that come to mind when I see the daffodils. I also think of their mother Carrie and wonder if she planted them or if they were already there when her family moved in.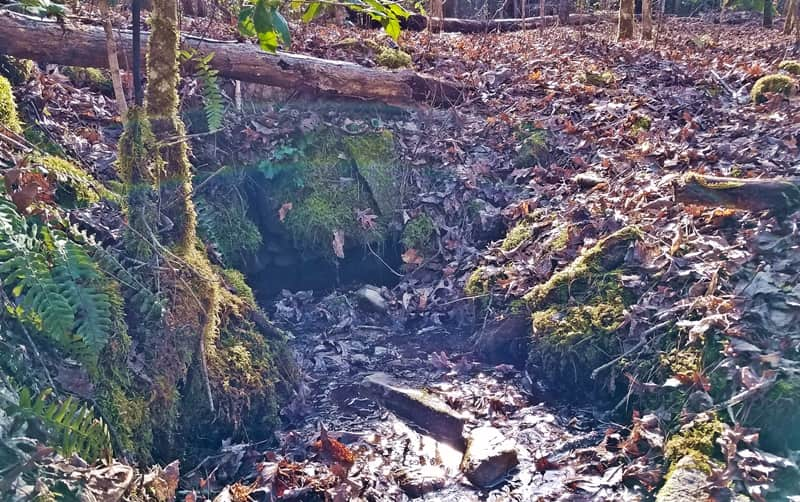 Just beyond the daffodils is the spring Pap used for our gravity water system when I was a child. I suppose Grandpa Wilson used it for his family too.
I failed to tell Chitter I was going to wander off and she was worried about me. She'd been yelling but the creek was so loud I couldn't hear a thing. She finally called my cell phone which struck me as very funny somehow 🙂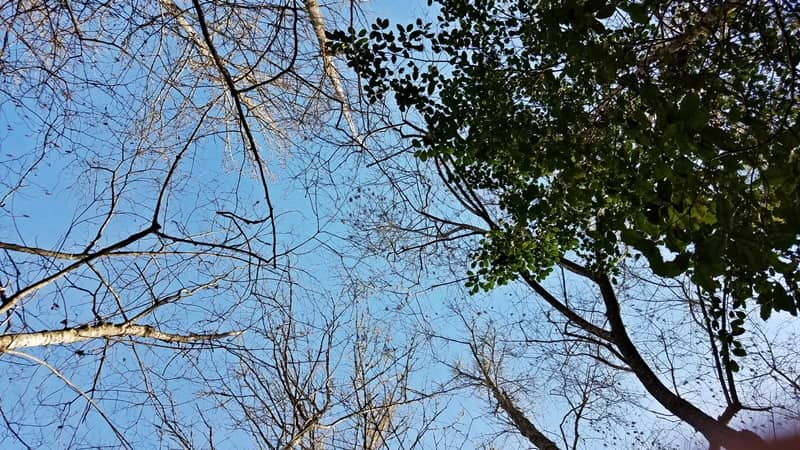 Once  I made my way back to the creek and Chitter, I laid on the leaves beside the rushing water and stared into the tree tops. As I lay there and let my mind wander I decided Chitter's idea of going up the creek was a really good one.
Tipper
Subscribe for FREE and get a daily dose of Appalachia in your inbox