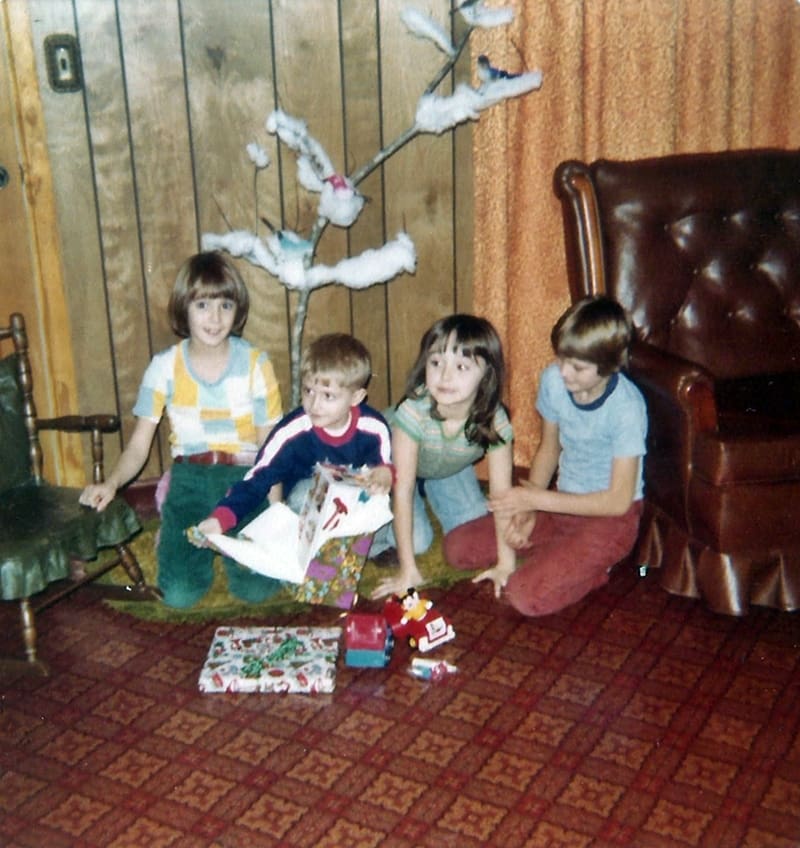 Tipper, Paul, Tracy, and Sharon 
The snowy scenes of Christmas almost always include a bird. Although I know little about birds, I love watching them during the winter months as they flutter back and forth in the stark Appalachian landscape.
Granny was always making something when I was little. Some of her creations survived through the years, but the one in the photo didn't.
She took a branch from the yard and made a snowy tree filled with birds. I remember thinking the tree was so pretty. I loved snow (fake snow too!) in those days just as much as I do now.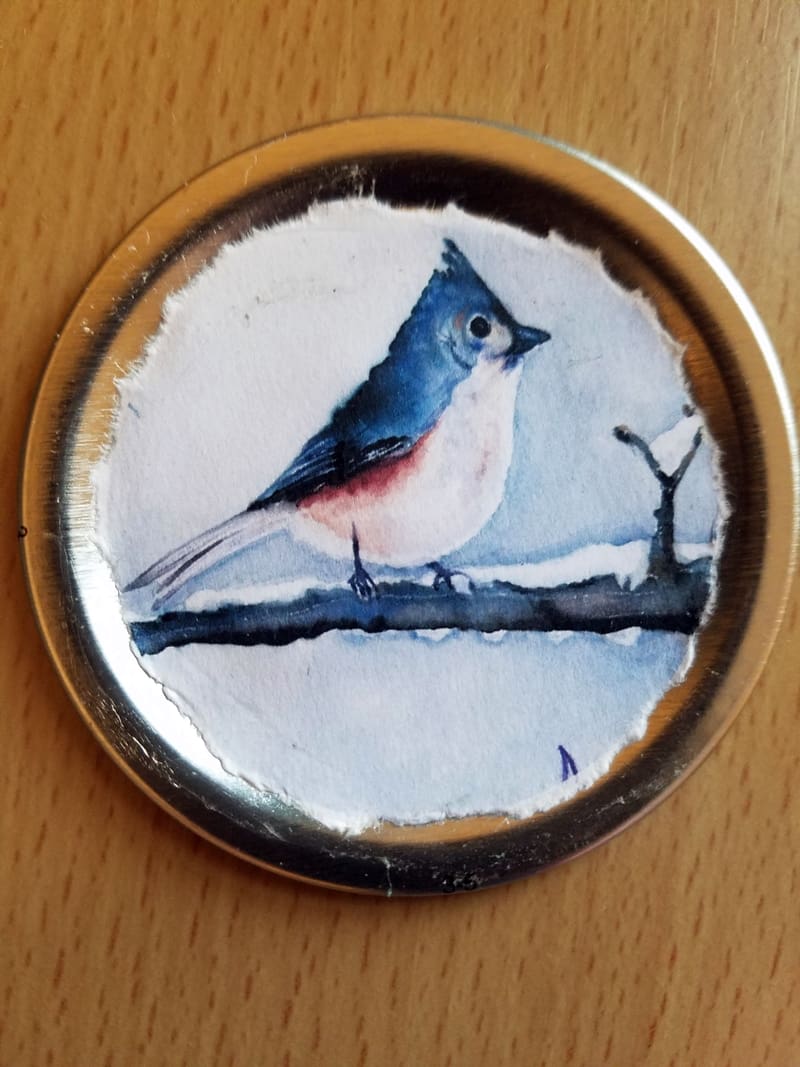 Blind Pig reader Allison Britt loves birds as much as Granny does and is just as creative.
Allison made this adorable refrigerator magnet from a painting she did back in 2004 of a Tufted Titmouse. She has generously donated it for me to use as a giveaway. To be entered in the giveaway leave a comment on this post. * Giveaway ends Saturday December 14, 2019.
Tipper
Subscribe for FREE and get a daily dose of Appalachia in your inbox