Today's guest post was written by Jim Casada.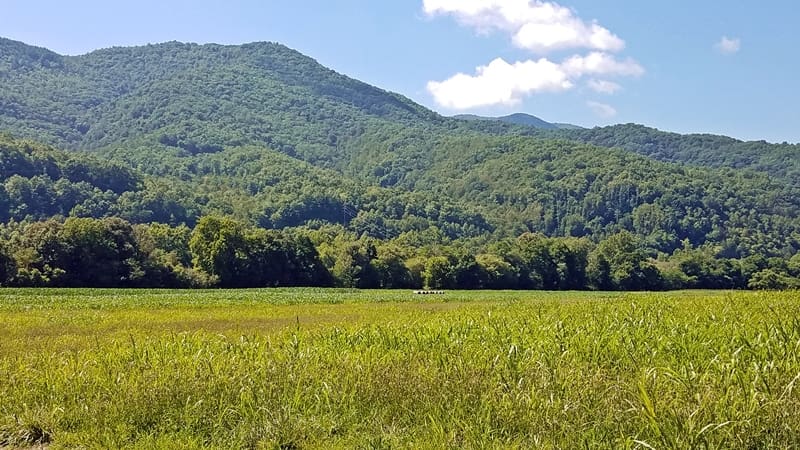 All of my adult life I've had people respond to something I would say with looks of surprise or comments to the effect of "I never heard that before" or "that's an interesting way of putting it." More often than not, those responses were connected with some simile, or perhaps a traditional mountain figure of speech in another form, which for me were, to use an example of exactly what I'm referring to, "common as pig tracks." Tipper's recent excursions into mountain vocabulary and ways of expression got me to thinking about this in a bit more organized fashion, so I thought, off the top of my head, that I'd share some of these similes, near-similes, and colloquialisms. Here's a starter list and I hope Tipper's readers will draw on their own experiences and share them. Some of those offered below are a bit crude, but often crudity makes a point or paints a picture in quite clear fashion.
APPEARANCE, DEMEANOR, OR PERSONAL TRAITS
"Pretty as a speckled pup."
"Fetching as a bowl of butter beans."
"Bright as a new penny."
"She's got eyes as bright and brown as a chinquapin."
"Sweet as sugar."
"Pretty as a picture."
"Smart as a whip."
"Lazy as a yard dog."
"Handy as a tool belt."
"Honest as the day is long."
"Sharp as a razor."
"Fast as greased lightning."
"Smooth as silk."
"Sorrier than sin."
"Nosier than a house cat."
"Frisky as a colt."
"Ugly as home-made sin."
"Ugly enough to make a Greyhound bus take a dirt road."
"Homely as a muddy hog."
"Fatter than a hog."
"So skinny she could hide behind a three-quarters inch water pipe turned sideways."
"Meaner than a snake."
"Lower than a snake's belly."
"Prim and proper as an old maid."
"Harder than a whore's heart."
"Tighter than Dick's hat band."
"Tighter than a miser's purse."
"Useless as a one-legged man in an ass-kicking contest."
"Useless as teats on a boar hog."
"He's slicker than snot and about as nasty."
WEATHER
"Hotter than the hinges of Hell's gate."
"Hotter than Hades."
"Darker than a hundred midnights."
"Colder than Alaska."
"Colder than ice."
"Colder than a whore's heart."
"Finer than snuff."
"Clear as a bell."
"Frost so heavy you could track a rabbit."
"Whiter than snow."
---
I hope you enjoyed Jim's guest post, he offers a free monthly newsletter and has a great website, you can visit it here.
Jim said he heard the next to the last weather saying from Ken Roper. Speaking of Ken, I talked to him yesterday and he was in good spirits. During his surgery they did four bypasses. He was asking about all the Blind Pig folks. I told him we all missed him and hoped he was well enough to comment on the blog again soon.
If you'd like to call Ken or send him a card here's the information:
828-398-6571
Ken Roper
c/o The Laurels
70 Sweeten Creek Road
Asheville, NC 28803
Tipper
Subscribe for FREE and get a daily dose of Appalachia in your inbox