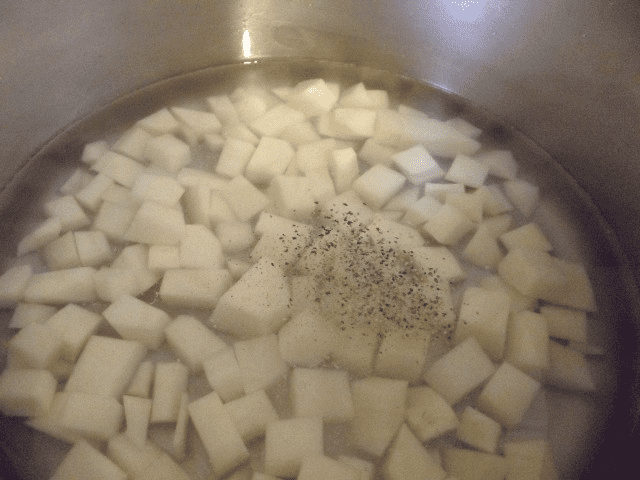 The chilly temps that have moved into western NC made me start wanting a big pot of soup. The cold also made me decide to re-share a potato soup recipe with you. I first shared this recipe back in 2011. I'm still making it and my bunch is still enjoying it-the girls even like it now!
I've had potato soup thickened with flour, made with onions, made with left over mash potatoes, and made with cream cheese. For the most part I've liked every variation of potato soup I've ever had.
The recipe I use is simple and tasty. I believe I found it in a Country Living magazine, but I'm not positive where it came from.
Depending on the amount of soup you need you can increase or decrease the ingredients in this recipe very easily. It's mostly a fool-proof recipe, which is the kind I like.
The quantities I'm sharing today feeds us 4 with a little left over.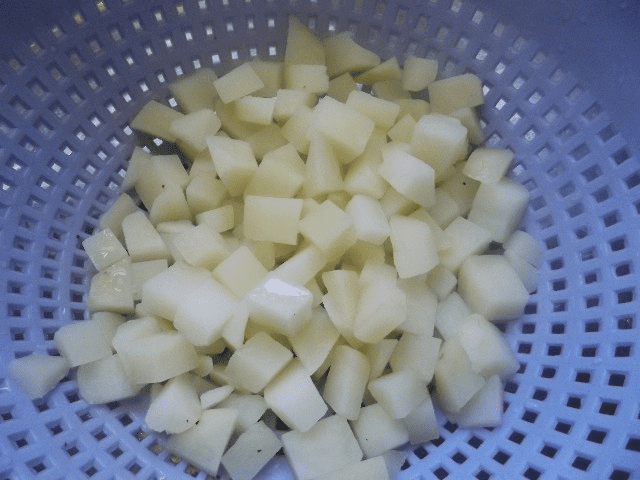 First dice up 3 large potatoes and cook them in salted water till tender
Drain potatoes and add them back to pot
Salt and pepper to taste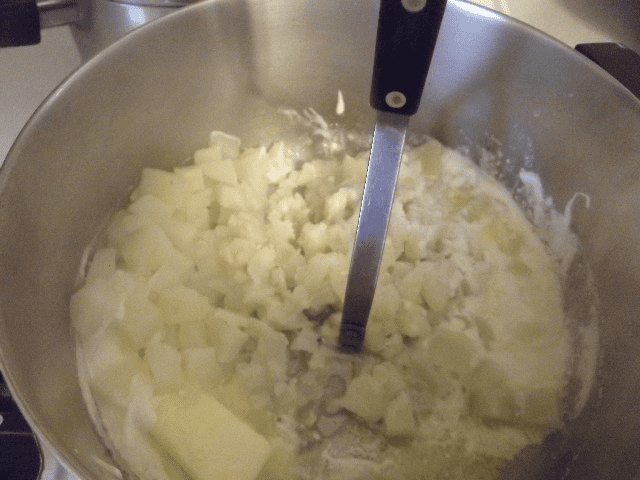 Add 1/2 cup sourcream and 1/2 stick of butter to the cooked potatoes
Take a potato masher-or other utensil and mash the potatoes to your desired consistency; I like chunks left in mine but know other folks prefer theirs smooth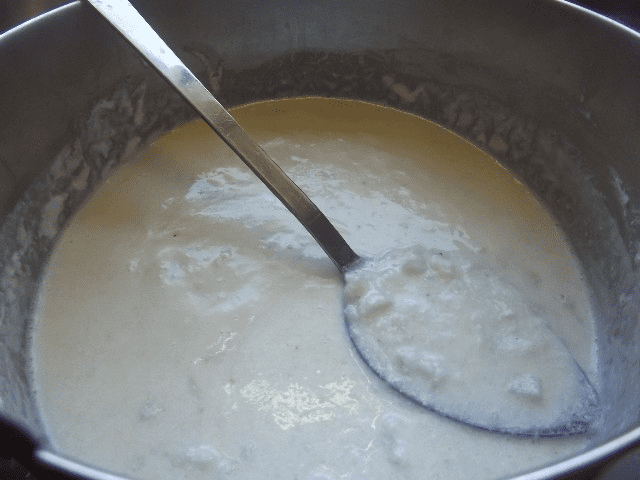 Once you have the potatoes like you want them and the butter has melted, add one cup of milk and heat through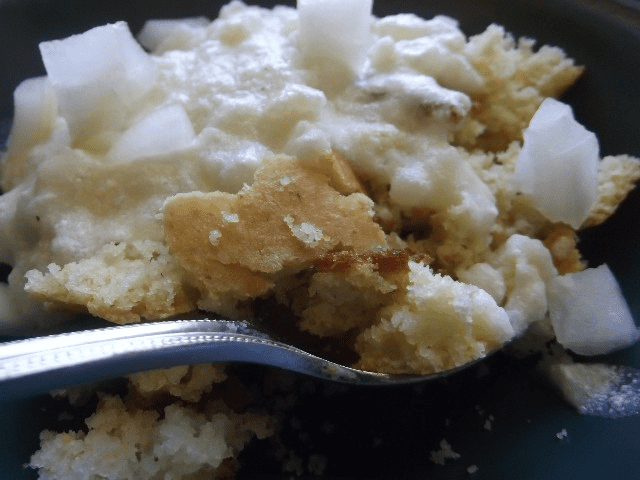 You can fry up bacon to sprinkle on top of your soup and you can add shredded cheese and other toppings you like. In my opinion-you must have a cake of cornbread to have a good bowl of tater soup.
My favorite way to eat tater soup is to crumble cornbread in a bowl, cover with soup, and sprinkle a few onions on top. Pour yourself a glass of sweet tea to drink with your soup and you have a feast. A feast that if you're not careful-in Pap's words-you'll bust your belly on.
Please share your favorite potato soup recipe with us!
Tipper