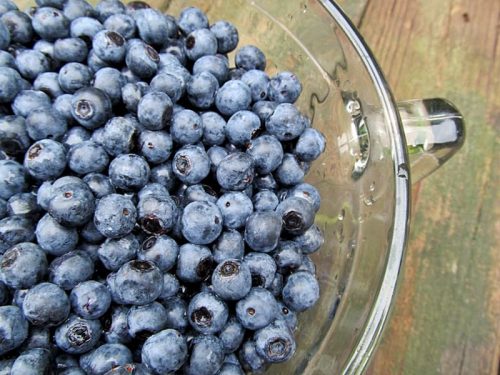 1. My weekend's have been filled with canning and more canning. While the work is exhausting the joy of looking at my jars lined up on basement shelves is beyond rewarding. There's such a joy in putting up the bounty of your garden for winter eating.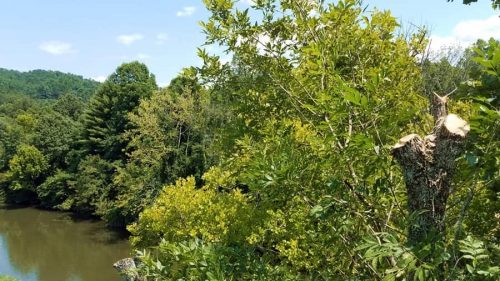 2. The Deer Hunter has been seeing some amazing views lately. He might enjoy them more if he wasn't strapped to a metal basket holding a chainsaw.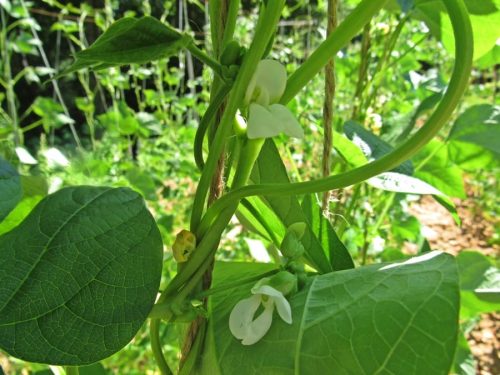 3. Over the weekend Granny had a bad fall. The Deer Hunter and I were in her garden picking beans while she piddled around the yard. Neither of us seen her fall and didn't realize it until she yelled at me to come help her. We were scared to death and went running. She fractured her left wrist and has a lot of soreness and bruising. Thankfully she's already on the mend.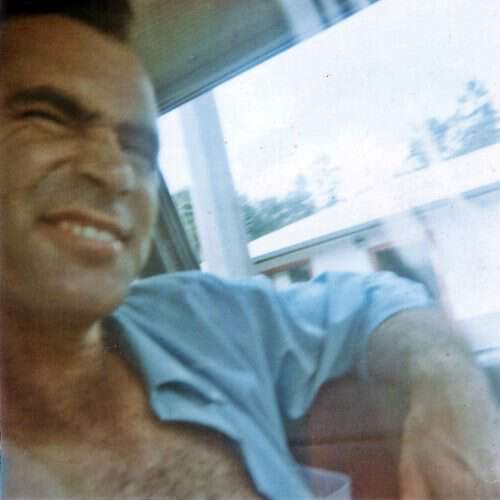 4. About a month ago I had a weird experience. I was getting in my car to go to work and I swore I heard Pap yell "Tipper" from the backyard. I nearly dropped my lunchbox as I quickly looked around like a crazy person. I drove to work and studied on why my imagination would make me think I heard Pap yell at me. I thought "He sounded so normal; like when I answered he was going to ask me to bring him a bucket to put corn in or something." Then I thought "Well maybe he was trying to tell me something, that something was wrong." I'd just left the girls, but as soon as I got to work I called Granny and The Deer Hunter. They both were fine and as far as they knew everyone else was too. I felt uneasy the rest of the day, but nothing out of the ordinary happened. After my unease went away I was glad I thought I heard him. What a wonderful thing that my human brain can play back to me a sound I heard my whole life: Pap yelling Tipper when he needed a hand with something.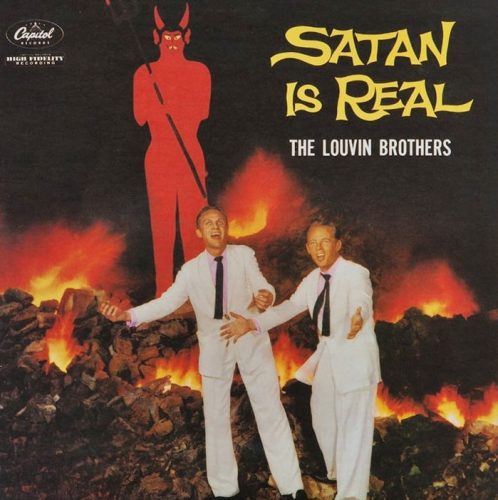 5. I've been on a Louvin Brothers kick lately. Even though I've been a fan of their music my entire life I'm still blown away by their musical genius. I've always been partial to "There's a Higher Power." You can hear the toe-tapping number here.
Tipper
p.s. You can catch The Pressley Girls over the next few weeks at the following places:
August 3, 2019 @ 8:00 p.m. Mountain Dance and Folk Festival – Asheville NC
August 17, 2019 @ 2:10 p.m. Swain County Agriculture Fair – Bryson City NC
Subscribe for FREE and get a daily dose of Appalachia in your inbox