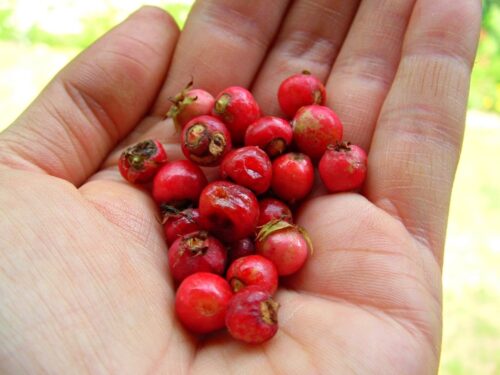 Ripe Sarvis Berries
"When I was a child my grandmother would take us sarvis hunting in the woods, she would take a sheet and a wooden maul to bang on the trees to knock the berries on the sheet. Sometimes is was necessary to cut the tree down, this was back in the 30s so the tees were plentiful. Greatest memory of my early childhood."
—Mary Helen Barrowman
---
Sarvis berries are so sweet! I would have loved to have stogged through the woods with Mary and her grandmother gathering the tasty berries.
The white blooms of Sarvis trees dot the mountains around my holler this time of the year. The only problem is…when those wonderful berries get ripe they are in the tip top of the tree. I'm thinking I need to get me a maul and see if that works better than shaking 🙂
If you're not familiar with Sarvis trees here's some posts about them:
Last night's video: Dorie Woman of the Mountains 13.
Tipper
Subscribe for FREE and get a daily dose of Appalachia in your inbox