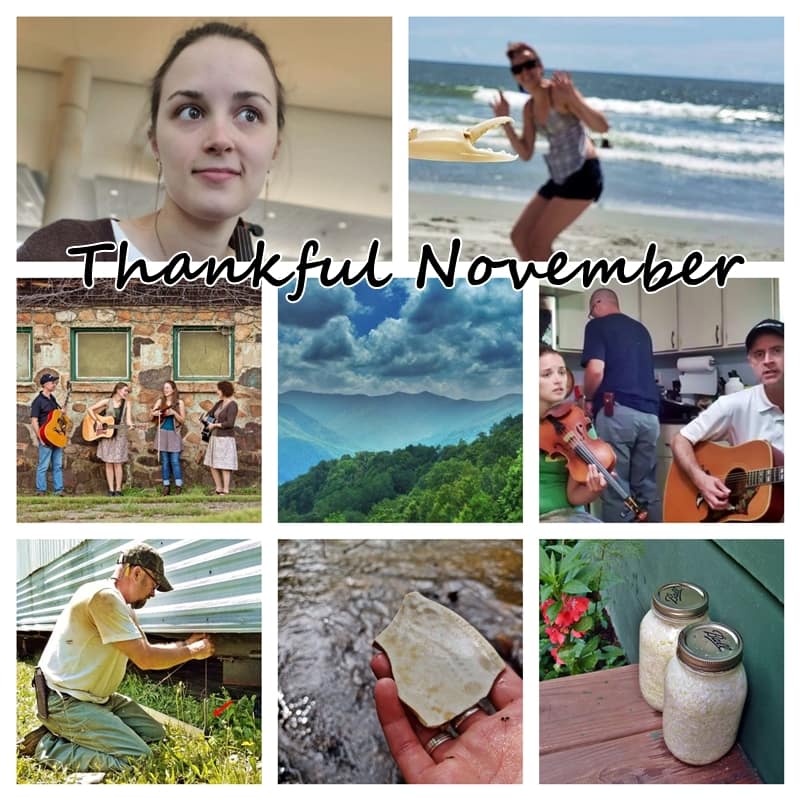 Forecasting Winter by Animals
It will be a bad winter if:
squirrels begin gathering nuts early (middle or late September).
muskrat houses are built big.
beaver lodges have more logs.
the north side of a beaver dam is more covered with sticks than the south.
squirrels' tails grow bushier.
fur or hair on animals such as horses, sheep, mules, cows, and dogs is thicker than usual.
the fur on the bottom of rabbits' feet is thicker.
cows' hooves break off earlier.
squirrels build nests low in trees.
wild hogs gather sticks, straw, and shucks to make a bed.
animals grow a short fuzzy coat under their regular one.
crows gather together.
hoot owls call late in the fall.
screech owls sound like women crying.
juncos are feeding in the trees.
birds huddle on the ground.
you hear an "old hoot owl on the mountain, winter's comin' soon—better put on your boots"—Kenny Runion.
birds eat up all the berries early.
—The Foxfire Book
—-
Today's Thankful November giveaway is a used copy of "The Foxfire Book." To be entered in the giveaway leave a comment on this post. *Giveaway ends Monday November 11, 2019.
Tipper
Subscribe for FREE and get a daily dose of Appalachia in your inbox