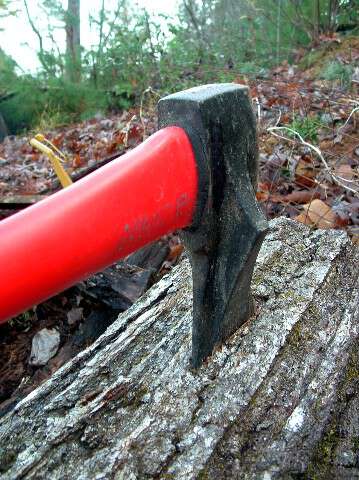 I found it surprising that many of you-who usually know all the vocabulary words, were in the dark about go devil. A few of you guessed what it is-a splitting maul. Makes me wonder if its a local saying or at least a Southern Highlands of Appalachia saying-since Mr. Jones from north Georgia knew it and The Deer Hunter, who grew up 3 counties away from here, has heard it all his life too.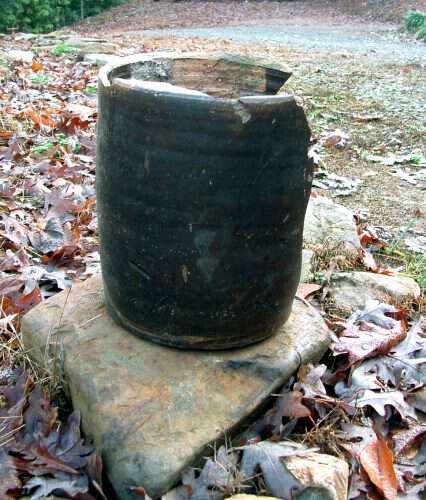 Now for the mystery. The Deer Hunter found the piece above on one of his recent hunting trips. Knowing how much me and the girls like to find treasures in the woods he brought it to me. At first we thought it was an old crock-but on inspecting it closer we don't think so.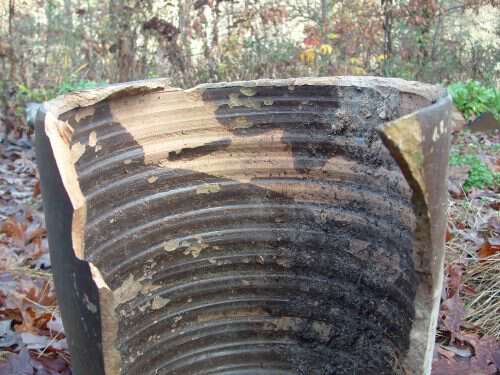 The piece is 10 inches tall, 27 inches around, and 8.5 inches across the top. You can see there are rings on the inside-they go all the way down to the bottom.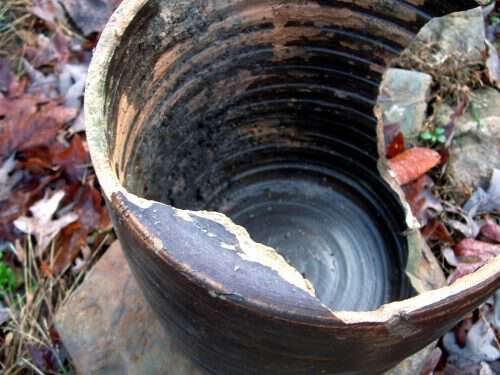 This view from the top-shows it had some sort of cover or lid that was attached to the piece itself.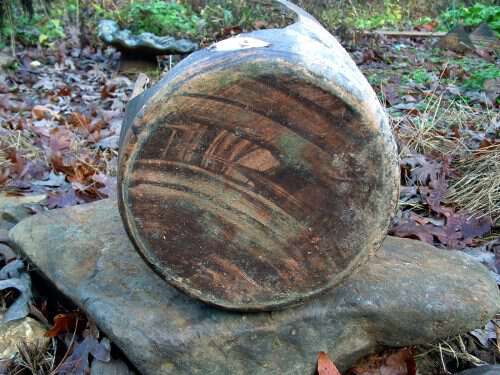 The bottom doesn't show any sort of marks-just where the glaze was applied to the pottery.
So can you help us-what is it?
Tipper