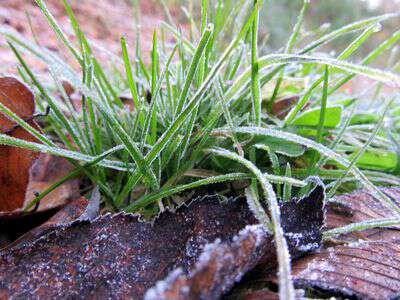 The 1974 Winter Edition of the Foxfire Magazine contains a compilation of newspaper articles written by Harvey Miller. At the time of the magazine's publication Miller's weekly column had been around for sixty years and was till being published in the Tri-County News located in Spruce Pine, North Carolina.
Here are a couple of Miller's articles published during the month of May. I enjoyed them and hope you do too.
1973
About everybody likes honey which is now not too far off for Honey-robbing time to start off with a roar of the bees and a baling of the top part of the gum being ripped off.
The lower end of Mitchell County section is now just sorter recovering from the hard freeze of last Thursday night. Yes, it was what the old folks called a black freeze and came in a time when it set back early crops considerably.
Some field tomato crops was wiped out as well as beans and potatoes was nipped which the 'taters may all sprout out but will probably cut down on the yield.
The farmers knowed it was coming as they could tell it looked so cold in the shade. But there was nothing that they could do about it.
Arthur Frye, blind man senior citizen of Spruce Pine was invited to Tipton Hill last Tuesday, May 15, to speak to students at the grammer school. This was kids from 1st to 7th grade, also kindergarten kids.
Mr. Frye talked to about 200 kids and 8 teachers. His message was on how brief is life and body returns to dust but soul lives on eternally. Mr. Frye read from his Braille Bible.
5/31/73
1968
Well, I'm glad to report that the Bob-white has come back in several places in this area after a complete absence of several years duration. After wheat was quit being growed in this area, the Bob-white population began to dwindle down and finally was all gone. Several folks believe the foxes, by killing them fastly, helped to put them out of business.
But last Friday I had the grand privilege of hearing the Bob-white's call from a field where oats was growed last year. I believe it would be about right and not telling wrong that it was the second call that I had heard within last 20 years.
Park Hughes of Byrd Creek section of Pigeon Roost reports that he has several pieces of puncheons that was hewed out of yellow poplar wood by his great-grandfather, Charlie Byrd, about 75 years ago.
5/16/68
---
This line from the first article: "The farmers knowed it was coming as they could tell it looked so cold in the shade. But there was nothing that they could do about it" reminded me of The Deer Hunter. In the early fall when the temps are still hovering around summer time averages, he'll tell me cooler weather will be coming soon because even though the sun is still as hot as it has been all summer, the shade is cooler than its been all summer.
I found the mention of growing wheat in relation to the decrease in Bob-whites interesting in the second entry and wonder if that actually played a role in the loss of Bob-whites.
Every time I hear or see the word hewed I think of the song about the stone that was hewed out of the mountainside and the people I've known who sung it.
Tipper
Subscribe for FREE and get a daily dose of Appalachia in your inbox