By the time Olive Dame Campbell and Marguerite Butler decided Brasstown would be the location of the Folk School Fred O. Scroggs had rounded up promises to help start the project.
The pledges folks signed still exist in the Folk School Archives. I love to read them and think about what a sacrifice it must have been for people to donate to a type of school they'd never heard of.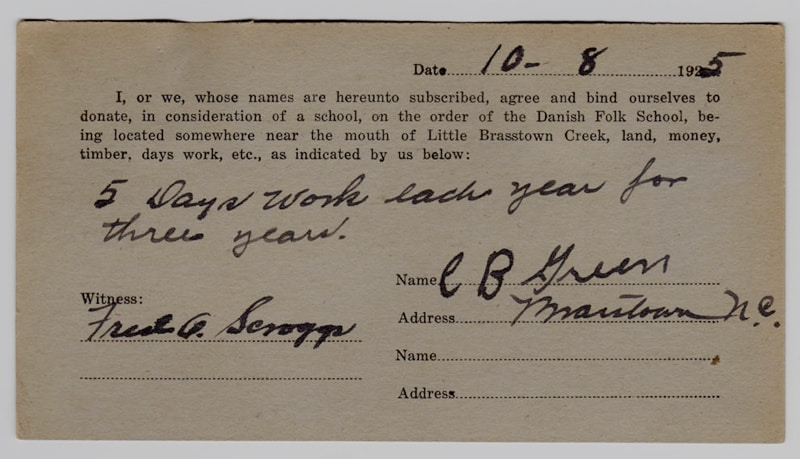 CB Green pledged: 5 Days work each year for 3 years.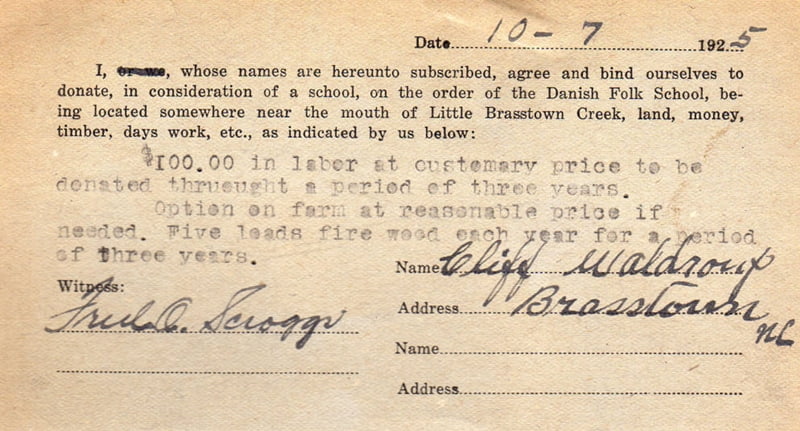 Cliff Waldroup pledged: $100 in labor at customary price to be donated throughout a period of three years. Option on farm at reasonable price if needed. Five loads fire wood each year for a period of three years.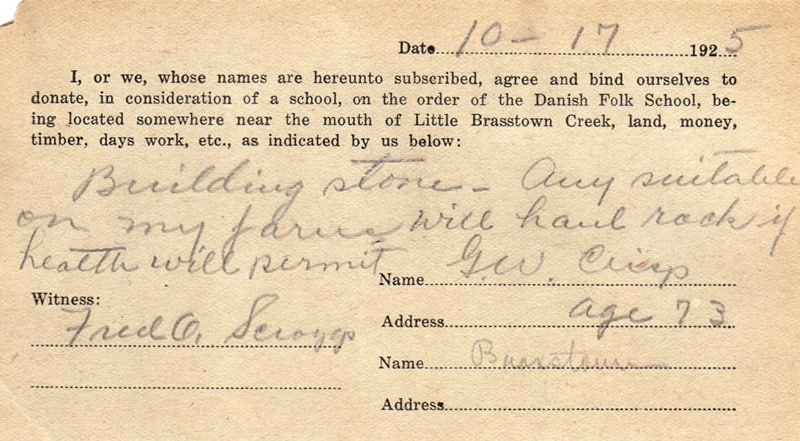 G.W. Crisp pledged: Building stone – Any suitable on my farm. Will haul rocks if health will permit.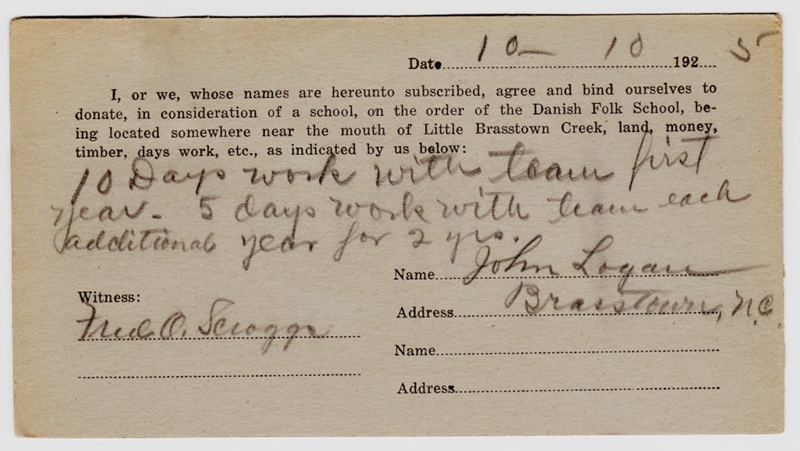 John Logan pledged:  10 days work with team first year – 5 days work with team each additional year for 2 years.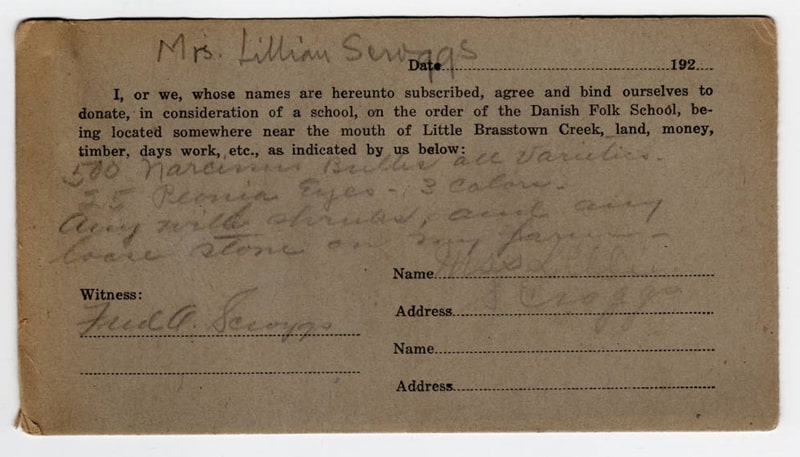 Mrs. Lillian Scroggs pledged: 500 Narcissus bulbs all varieties. 25 Peonie eyes – 3 colors. Any wild shrubs, and any local stone on my farm.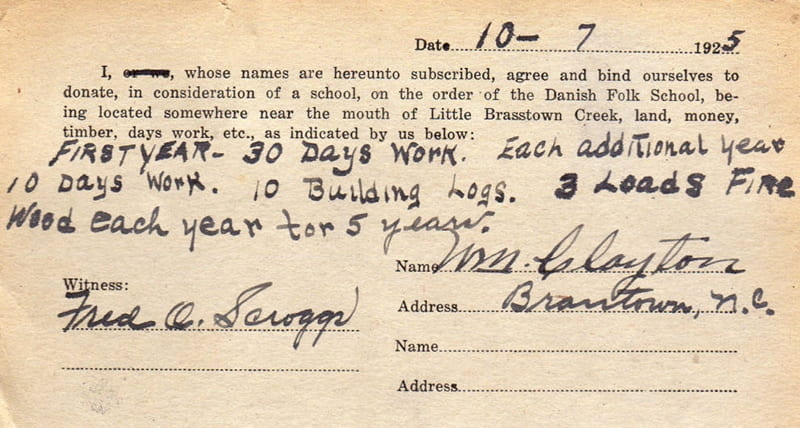 William Clayton pledged: First year 30 days of work . Each additional year 10 days work. 10 building logs. 3 loads fire wood each year for 5 years.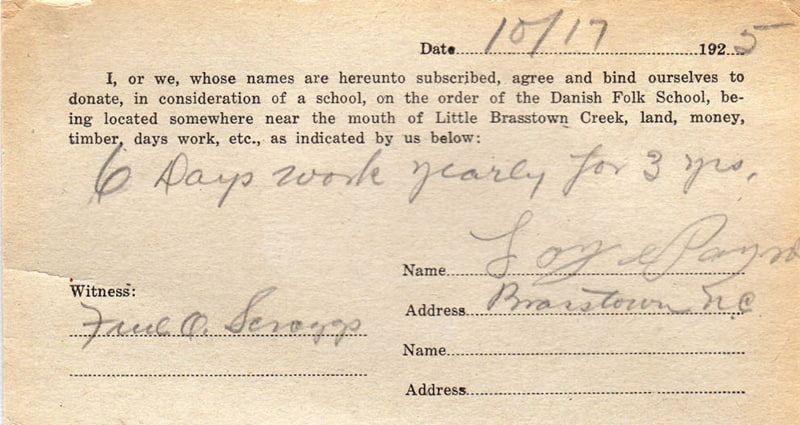 Loye Payne pledged: 6 days work yearly for 3 years.
I've only shared a small sampling of the pledges. There were many other donations, including the land from Fred O. Scroggs and his family that the school was started on.
The names on the pledges are still common in Brasstown today. I especially like Cliff Waldroup's pledge because I heard Pap talk about him and about the Waldroup place just this side of the Folk School. I also love the pledge from Lillian Scroggs. Man she must have had one more flower bed 🙂 And what about G.W. Crisp? Seventy-three years old and still pledging to haul in his rock if he was able.
I believe community donations gave the Folk School the solid foundation it needed to succeed. If you jump over to this page, you can hear Oscar Cantrell (Legendary Folk School Blacksmith) talk about the pledges.
Tipper
Subscribe for FREE and get a daily dose of Appalachia in your inbox