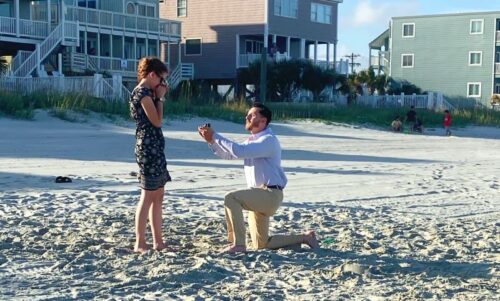 1. It's been an exciting summer around the Blind Pig and The Acorn house! Chatter's boyfriend proposed to her and she said YES! We knew it was coming sometime soon since her beau asked The Deer Hunter if he approved of him marrying our daughter. The couple have dated over two years and we adore Austin.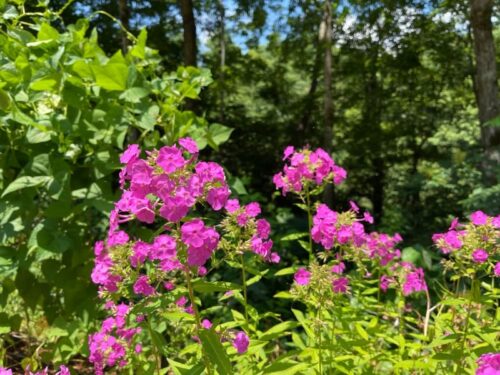 2. Wild phlox grows all around our house. I don't think it's ever been as pretty as it is this year. The lovely blooms are also very fragrant. The entire bean patch is full of their amazing scent.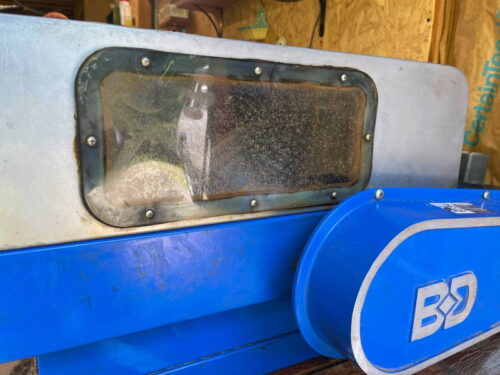 3. Another exciting thing that's happened this summer—Chitter got a slab saw. She's wanted this piece of equipment for a good long while. Now she can cut the slabs she makes cabochons out of instead of paying someone to cut them.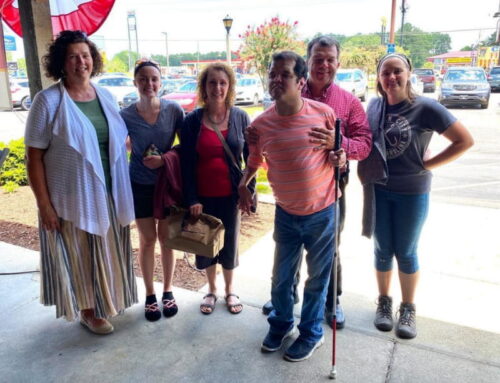 4. We had a pleasant surprise on our recent beach trip. Over the course of the last year we've become online friends with another YouTube Channel family: The Homesteading Pastor. We stopped on the way to the beach to eat. Chitter was visiting the restroom before we left and Chatter and I were standing outside waiting on her. I heard the door open and turned around to see if it was Chitter and saw that it was Robbie Lynn and her daughter going through the door with Pastor Lon and their son Bradley right behind them. I was so shocked it took me a minute to holler "Pastor Lon!" He got Robbie Lynn to come back out and we stood and chatted for a few minutes. It was so nice meeting them in person. They said they never eat out on Sundays because they have a standing tradition to eat Sunday dinner at Robbie Lynn's mother's house, but they had all been on vacation together the week before and her mother had decided to stay one more day so they decided to eat out. I'm still so glad we ran into each other, it sure felt like it was meant to be. If you'd like to visit their YouTube channel and subscribe go here: The Homesteading Pastor.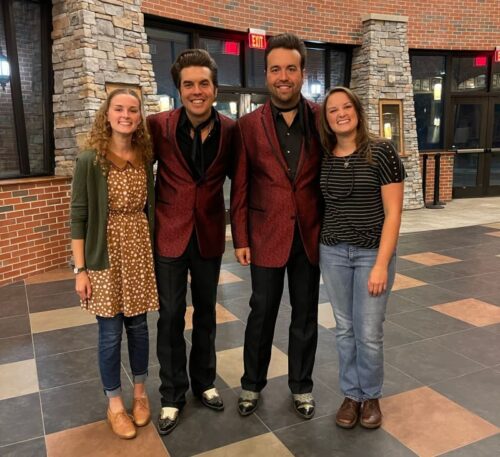 5. Last week we went to see The Malpass Brothers over in Franklin. We were supposed to go see them in 2020, but that concert was canceled. We were worried we weren't going to make it to this one because we sat in traffic for over thirty minutes on the other side of Hayesville due to a wreck. Our whole bunch has been fans of The Malpass Brothers ever since someone told us about them, I believe that someone was Ed Ammons. The brothers play classic country music and are especially fond of The Louvin Brothers who are among our music heroes. Their music and singing is outstanding and their humor will have you laughing till your face hurts. They were kind enough to stand around talking to us after the show until the venue was about to run us all off. One of the funniest parts of their show is when they do a little skit about trading places in the band. It starts with the drummer and bass player, but the funny part comes when Taylor imitates Chris who has dance moves that have been likened to an early Elvis Presley. You can see a concert from earlier this year where they do the skit here.
---
To view last night's video go here: What People Say When its Hot in Appalachia.
Tipper
Subscribe for FREE and get a daily dose of Appalachia in your inbox