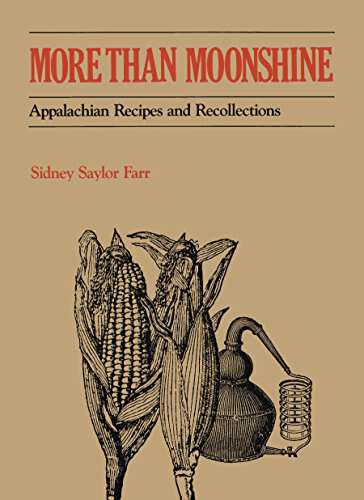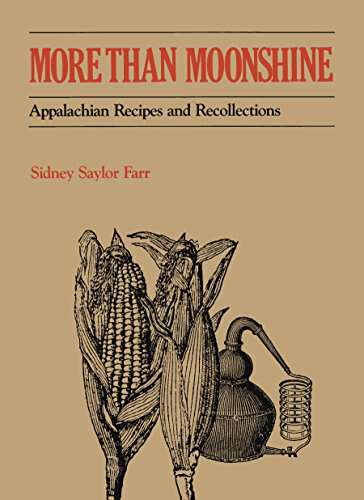 More Than Moonshine – Appalachian Recipes and Recollections by Sidney Saylor Farr
"Meats: Game and Tame

Butchering time during a cold spell around Thanksgiving was almost a social occasion up and down our creek. Neighbors came in to help Father kill his hogs, dress them out, and prepare the meat for storage. Father would help them in turn. I dreaded butchering day every year. I loved every animal on the place and hated to see them killed. If I could I hid somewhere out of sight and sound until the animals or chickens were dead. Then I came home to help in the preparations for dressing, cooking, and storing the meat for winter. If I were not forced to see the actual butchering I could manage a certain amount of objectivity.

On butchering day early in the morning Father would build a fire outdoors and heat water to boiling in the big iron kettle. The best marksman in the group would shoot the hogs between the eyes with a twenty-two rifle and then quickly cut their throats as they lay dying so they would bleed freely. Later they carried the animal to a trestle table and poured scalding water over its body. Using sharp knives the men scraped the hog clean. Then Father pushed a stick, sharpened at both ends, between tendons in the lower hind legs and the men would hoist the carcass to hang from an iron hook driven into the side of the smokehouse. The men finished washing and dressing the hog. Meanwhile, Mother would have scrubbed down the trestle table with gallons of scalding water. The carcass was removed from the hook and placed on the table. With sharp knives and a hatchet Father chopped the meat into hams, shoulders, ribs, pork tenderloins, side meat, and so forth. The meat was then carried to the smokehouse and placed on tables to await further preparation. Three or four men could butcher two or three hogs in one day. Sometimes we would have only one hog to butcher; that day Father would go on to a neighbors' house to help, leaving Mother and me to do the final dressing and cleaning up.

It was a mountain custom to share messes of fresh meat with neighbors up and down the creeks who were not butchering that day. Father would tell them in advance and ask them to drop by for a mess of meat. Some would, and we would take meat to others. So butchering day would turn out to be a time of feasting for almost everyone in the neighborhood."
—————————–
I hope you enjoyed the small excerpt from Farr's cookbook. It's one of my favorite Appalachian Cookbooks. I'm giving away a copy of the book as part of my Thankful November. For a chance to win, leave a comment on this post. *Giveaway ends Friday November 24.
The winner of  Pap and Paul's cd Songs of Christmas is…Bill Buntin who said: Tipper I periodically listen to Christmas music year round thanks to youtube. I have several favorites but my must favorite is "Oh Come All Ye Faithful". To me it speaks of what we should live by on a daily basis!! 
Bill-email your mailing address to me at [email protected] and I'll send you some Christmas music.
Tipper